About Us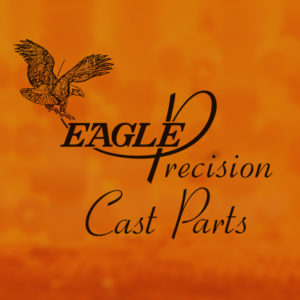 Eagle Precision is an investment casting foundry pouring both ferrous and non-ferrous castings.
The investment casting process brings greater design flexibility, improved surface finishes, opportunity for cost and weight reduction, and the ability to cast intricate shapes easily. Large alloy selection in both ferrous and non-ferrous alloys gives you the opportunity to select one that best suits the application where your investment casting will be used.
Our investment castings are produced to precision tolerances of +/-.005 inch per inch with surface finishes of 125 RMS thus enhancing the design of your components.
As with all of the Eagle companies, our sales department also serves as the production control department. This gives us the ability to ensure that our customer's needs are met from the start-up to shipment of their order.
For additional information or literature explaining our process or operations, please contact our President, Debbie Pipoly. She and the rest of our team would welcome the opportunity to work with you on manufacturing the castings you need.
For videos about other Eagle Group companies, please visit the Eagle Group Videos page.